I need with check boxes (personal size)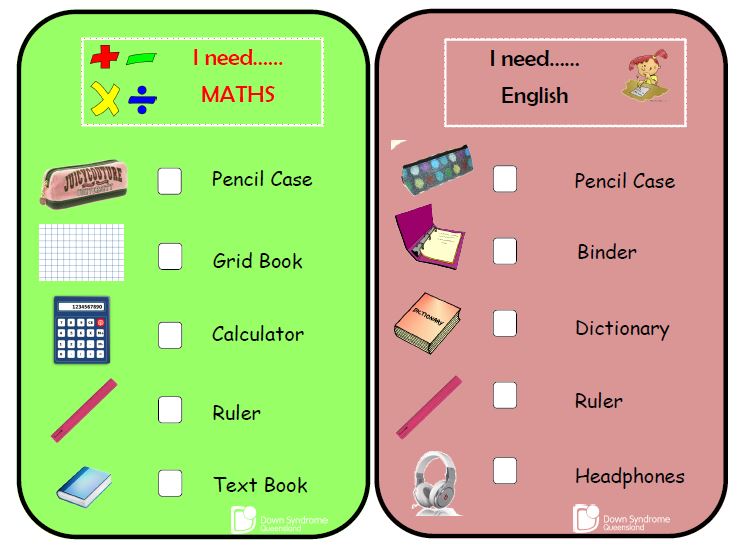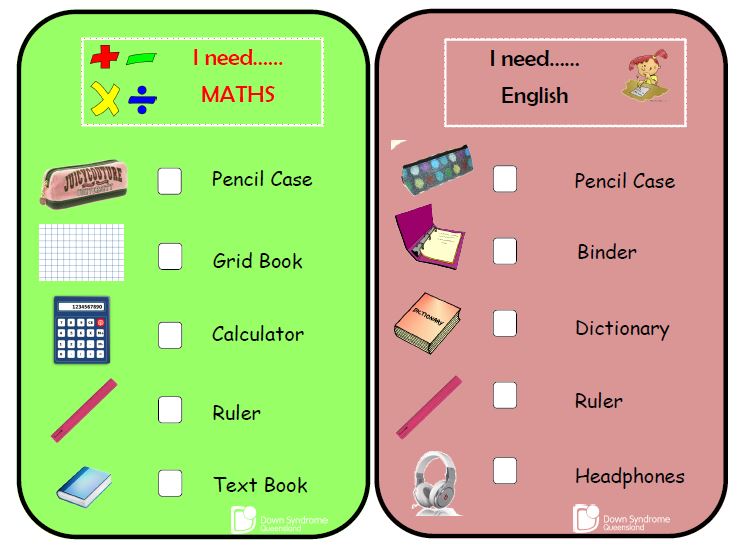 I need with check boxes (personal size)
This resource will help students with independence by giving them the visual of required stationery for different subjects.
Individual visual, with check boxes, of stationery needed for class. (especially good in a high school setting).

Create individual ones for different classes.

Have a common one for primary school – pencil, rubber, ruler, glue, scissors.